East Bay Community Foundation
BUSINESS CHALLENGE
Reinvent a historic community foundation's brand and website to better reflect its mission and community.
THE DETAILS
Founded in 1928, The East Bay Community Foundation is one of the nation's oldest community foundations. They work to eliminate structural barriers and transform political, social, and economic outcomes for all who call the East Bay home.
We reinvented their brand identity and marketing materials and designed and developed a website that better reflects the foundation's mission and community. The new look and feel establishes a renewed sense of legitimacy while creating a design system that's inclusive and accessible for the diverse audiences they serve. Building on EBCF's long-established brand equity, the East Bay's bold civic pride and confidence were the driving inspirations behind the brand's new modern, pioneering, and memorable visual brand identity.
WHY WE'RE PROUD TO PARTNER
Operate as an essential change catalyst for the East Bay community
Committed to advancing racial justice and community-informed equity
A changemaker, unique to the community foundation space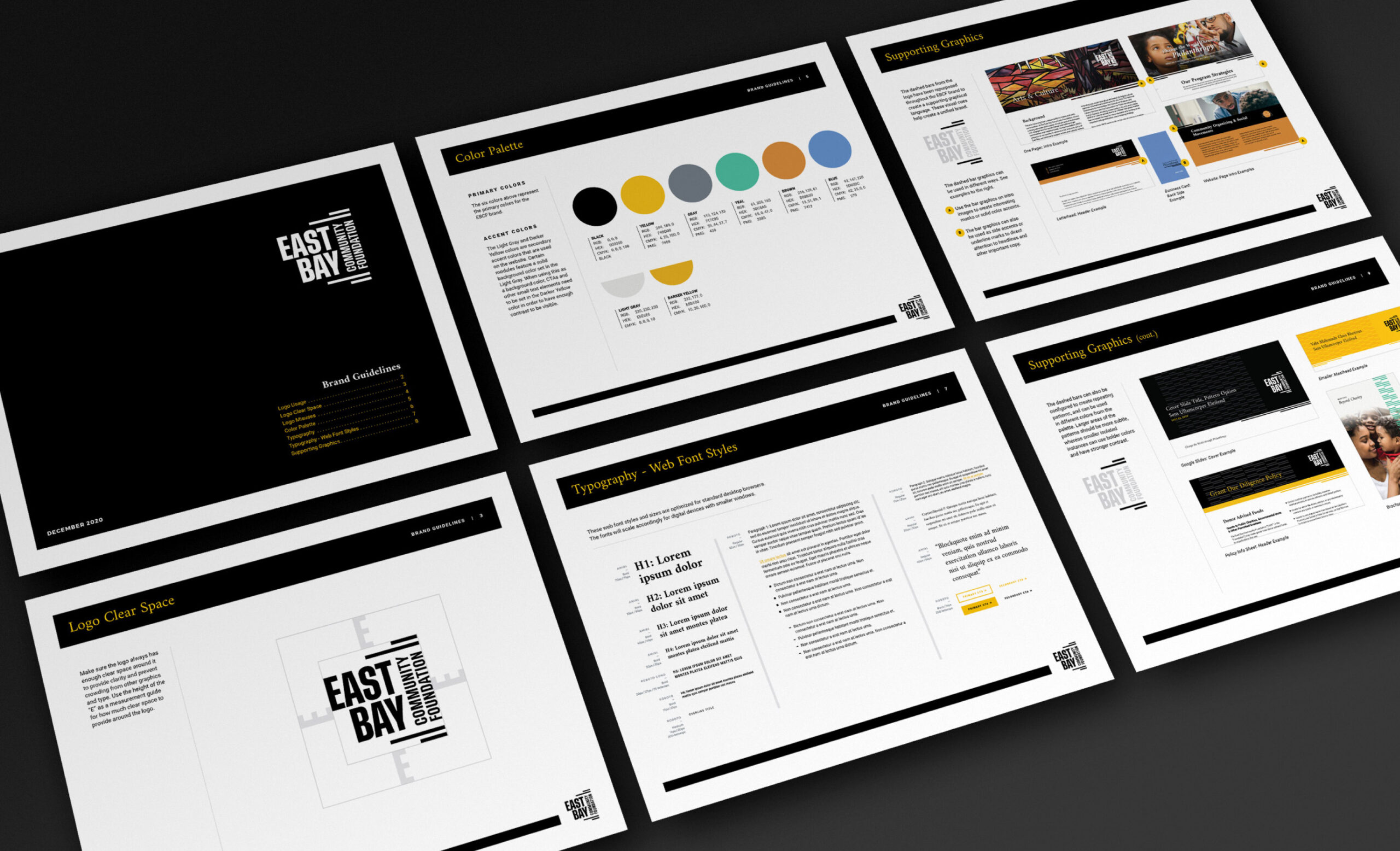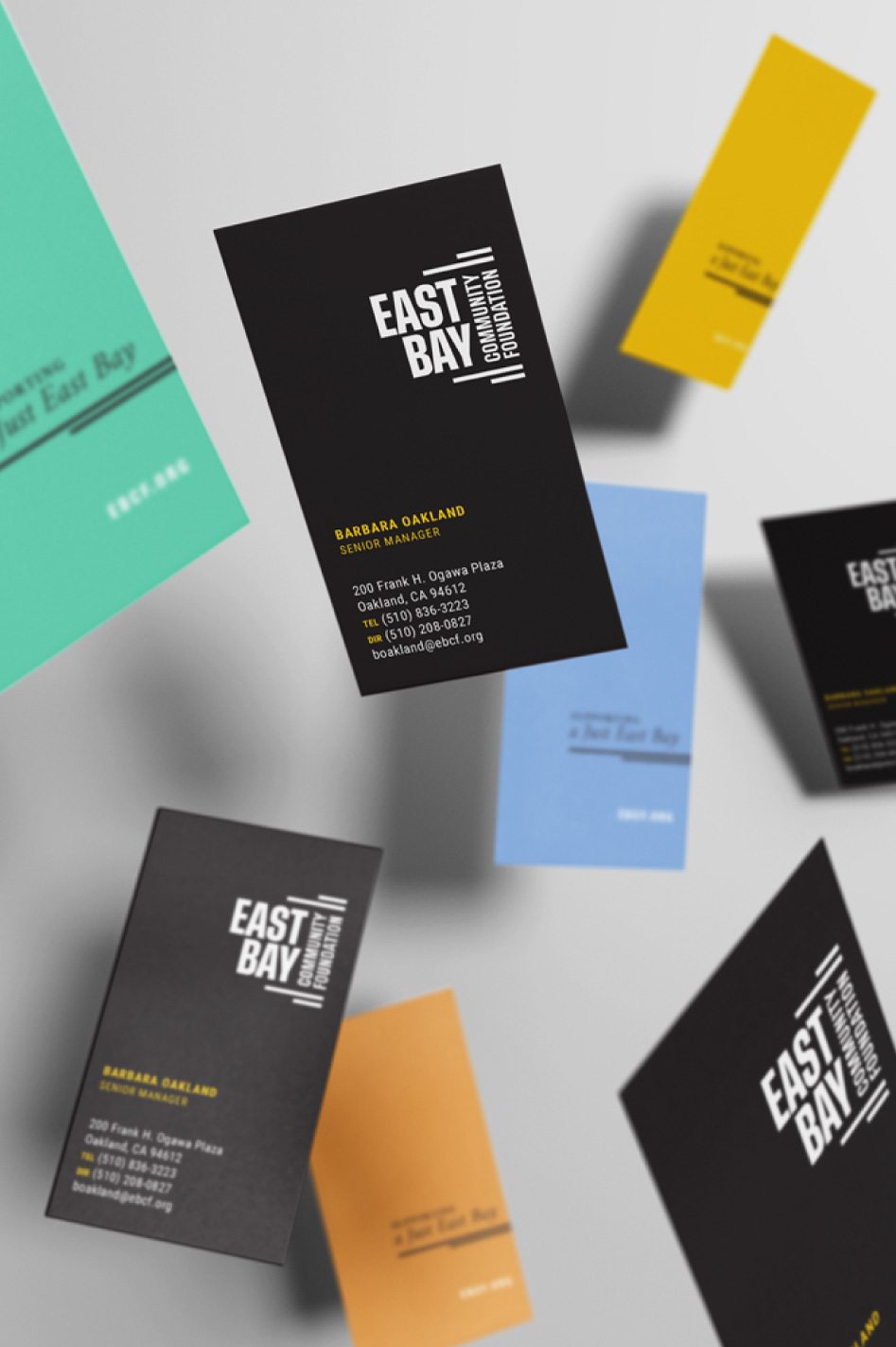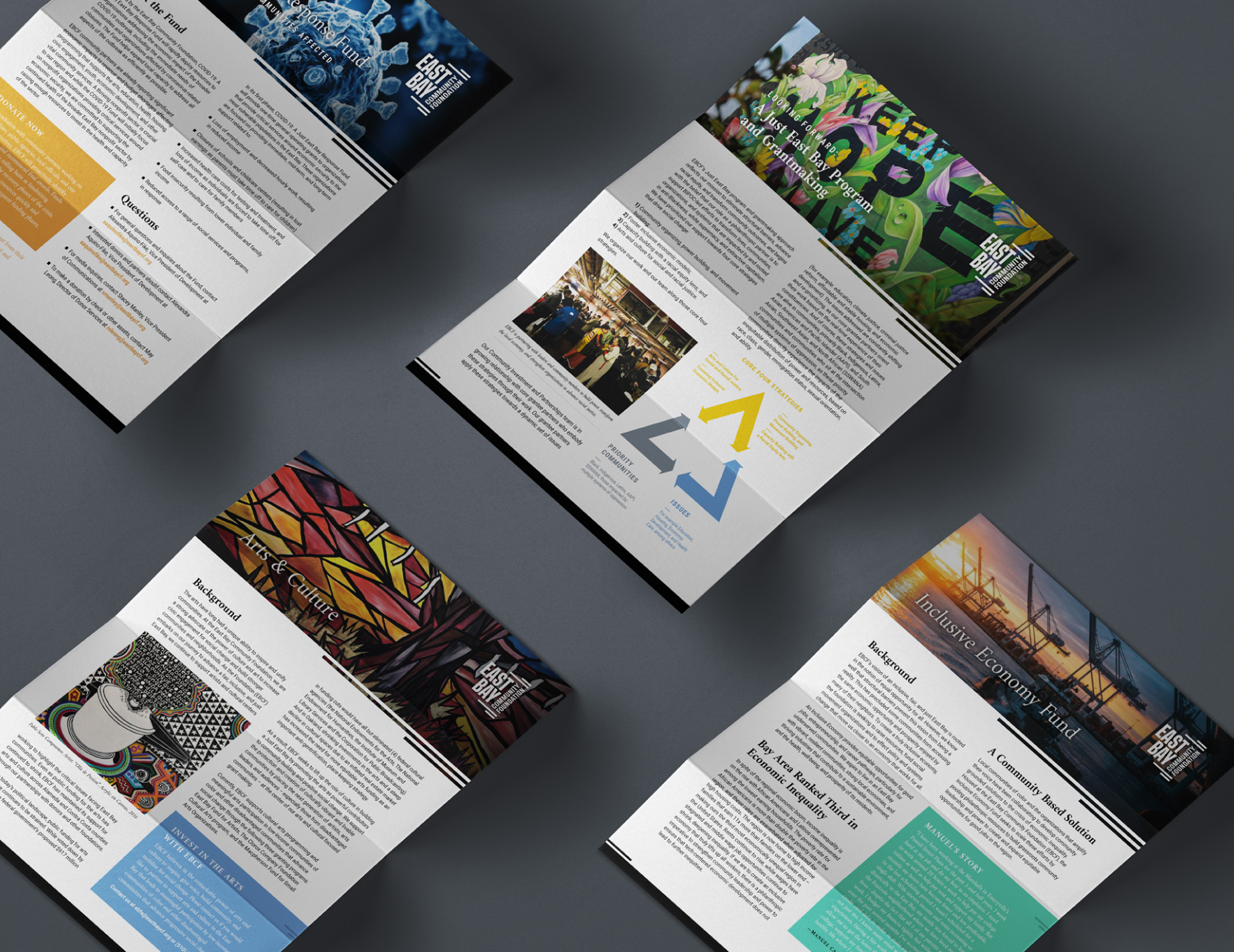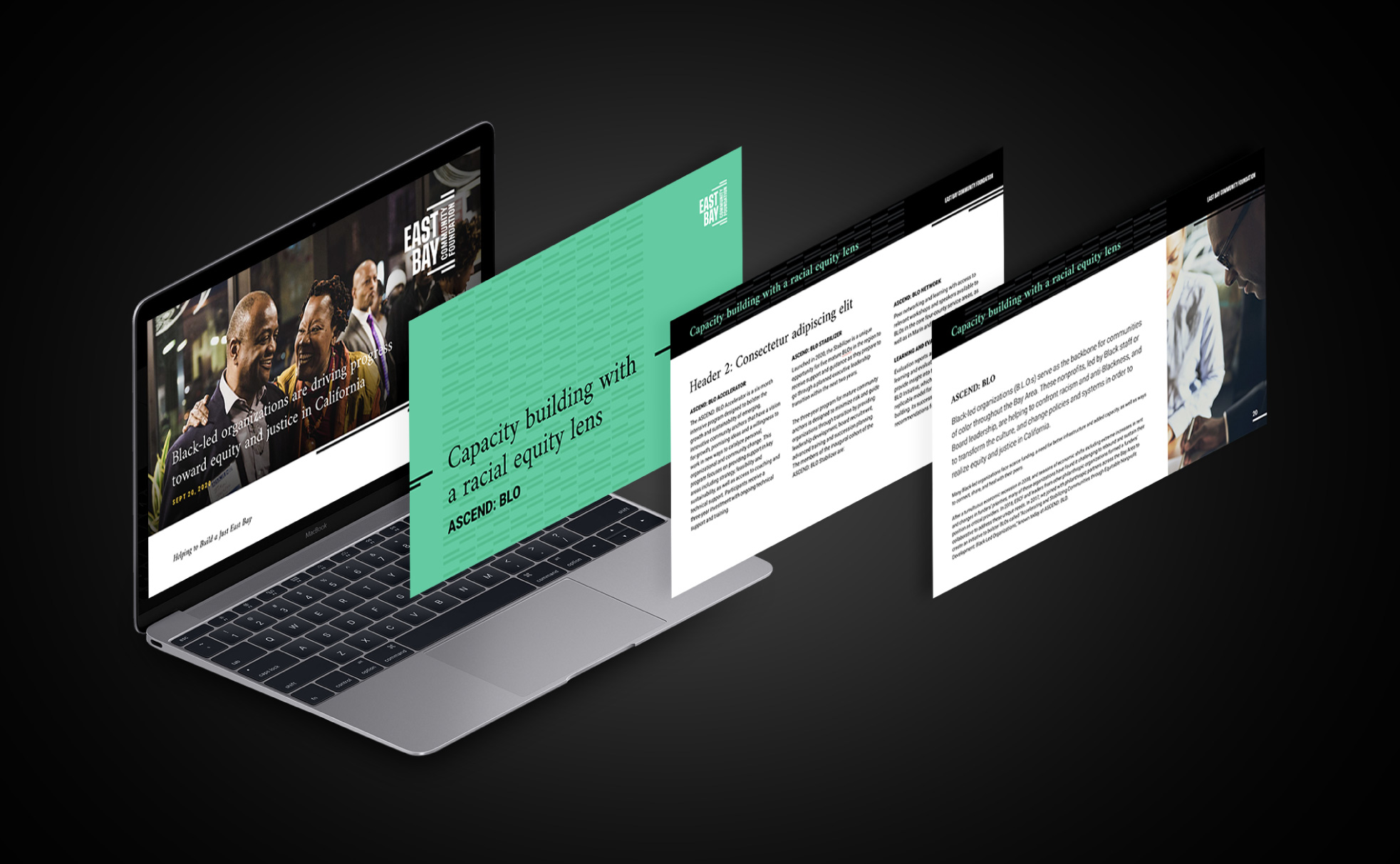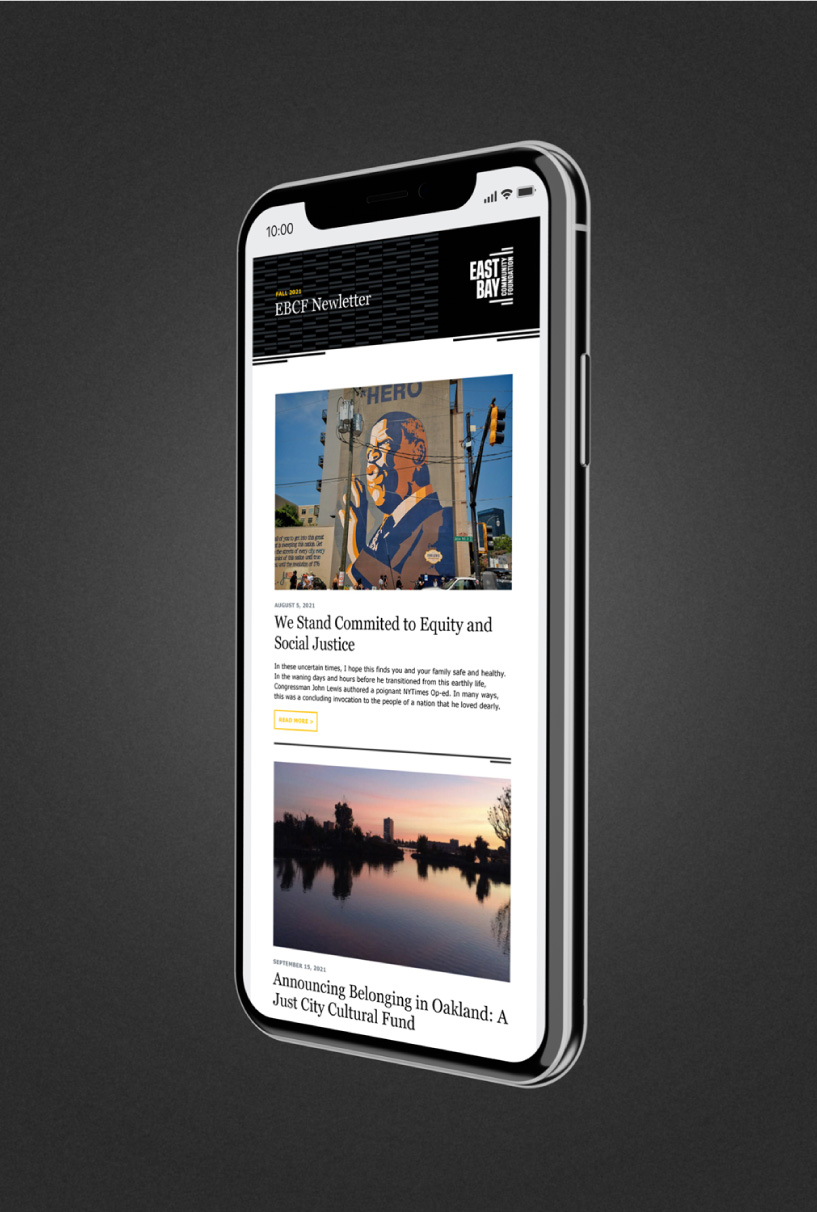 Have a project in mind? We can't wait to hear about it.
"*" indicates required fields